Did you know that vaccines are not equally effective in different regions of the world?
The invention of vaccines for the prevention of infectious diseases has been one of the greatest scientific innovations of all time.
Each year, millions of deaths worldwide are prevented through childhood immunization. [1]
Although the use of vaccines has been a remarkable medical break-through, research findings from across the globe have shown that there are marked variations in vaccine performance across different populations. [2] Suboptimal responses to some vaccines (vaccine hyporesponsiveness) have been observed in some low- and middle-income countries (LMICs) compared to high income countries (HICs). For example, reduced efficacy has been noted for vaccines against malaria [3,4] and rotavirus. [5] In addition, lower vaccine immunogenicity for BCG vaccine [6] as well as the Ebola vaccine [7] has been observed when comparing LMICs with HICs. Even within LMICs, differences in vaccine responses have been observed when comparing people living in rural areas compared to those living in urban areas.  [8]
To ensure better performance of vaccines worldwide, there is an urgent need to find the specific factors driving differences in immune responses to vaccines.
Our Mission
The HypoVax Global Knowledge hub aims to tackle the problem of vaccine hyporesponsiveness by creating a platform that mobilises global researchers working in diverse fields related to vaccines to form a strong network focused on the Global South.
The hub has been initiated through a Spinoza prize awarded to Professor Maria Yazdanbakhsh of Leiden University Medical Center working closely with collaborative partners around the world.
We aim to encourage collaborative teamwork and allow members to share expertise, methodologies, advanced technology platforms as well as data all with the aim of better understanding population-level variations in responses to vaccines.
The hub is committed to promoting diversity in ideas, people and gender as well as addressing the global North-South divide in research while ensuring equal partnerships between researchers from different parts of the world.
Gender imbalances in research still persist and we would address this by supporting and championing women researchers and to facilitate mentorship opportunities.
To ensure maximum utilisation of findings emerging from the knowledge hub, industry partners, technology transfer experts, funders and policymakers will be engaged in co-creative steps.
The hub's vision is that global researchers work together towards a common goal of finding interventions to reverse vaccine hyporesponsiveness.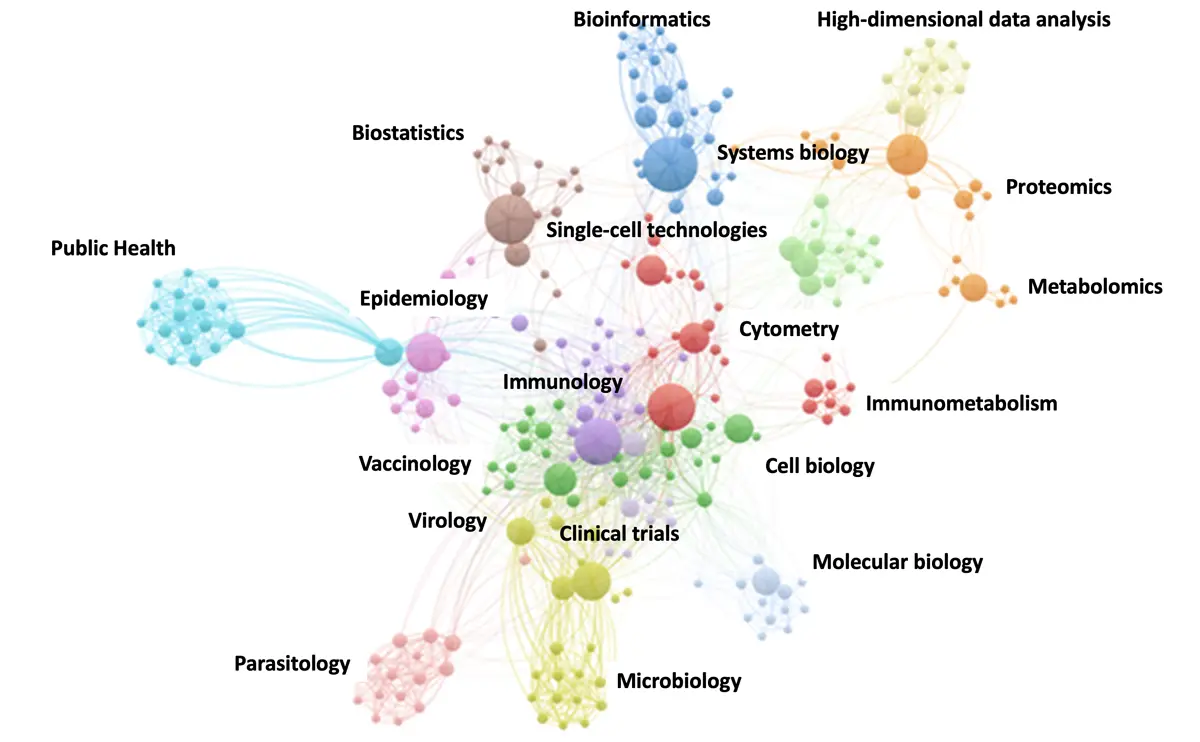 Ultimately, we would like to see improved vaccine performance worldwide and better protection against infectious diseases for people and populations