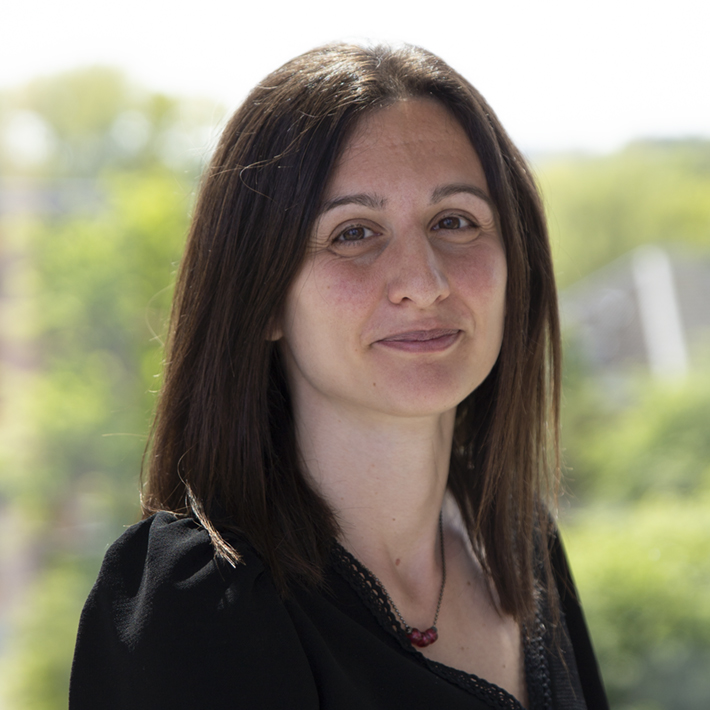 Mariateresa Coppola
Research areas of interest: Vaccinology, Immunology, Public health
Affiliation(s)
Leiden University Medical Center  |  Leiden University Center for Infectious Diseases
Education and Research background 
While a student at the Medical Faculty of Rome, La Sapienza, I worked in different labs in the fields of cognitive neuroscience, immunology, and infectious diseases. I wrote a thesis on latent tuberculosis infection in rheumatoid arthritis patients treated with immunosuppressive drugs. After receiving my medical degree cum laude, I joined the Department of Infectious Diseases, in Leiden, where I started my doctoral research. Over the years, I discovered new antigens that could advance the development of vaccines, diagnostics and drugs against Tuberculosis (TB). In addition, through unbiased analyses of high dimensional single-cell data, I showed how age affects clusters of antigen-specific TNF-α producing cells in individuals with different TB susceptibility. I advocated for the importance of studying the target organ of a disease instead of only peripheral blood. Finally, I reflected on the importance of early preclinical integration and harmonization of related diseases, by showing cross-protective efficacy of TB subunit vaccines against leprosy. At the same time, I was trained as a vaccinologist within VacTrain, a Marie Curie Initial Training Network, and attended numerous courses at Oxford University, Max Plank Institute in Berlin, GSK in Siena and the São Paulo School of Advanced Sciences on Vaccines. In 2019, I started a post-doctoral fellowship at Amsterdam University in the department of Molecular Cell Biology and Immunology, where I studied B and follicular T helper cell responses across auto-immune disorders, inborn errors of immunity, and cancer. Since 2023, I am a senior post-doctoral fellow at Leiden University Medical Center with an interest in understanding the mechanisms behind vaccine hyporesponsiveness.
My work on immune responses to vaccines
The main question my research aims to answer is why some vaccines are less immunogenic in areas where exposure to microorganisms and parasites is high. Currently, I am developing a tonsil organoid model that can allow in vitro vaccination and cell-cell interactions that can be visualized and manipulated to help answer this question. The model will be used and further refined to incorporate non-immune cells and to allow the dissection of mechanisms that govern vaccine hyporesponsiveness. The data should provide a rationale to manipulate vaccine-induced responses using immunological and metabolic interventions. In addition, to obtain insights into vaccine hyporesponsiveness, I am studying immunological and metabolic pathways at the single cell level in samples from unique cohorts of vaccinated people originating from diverse geographical areas. Finally, I am aiding in the set-up of a proof-of-concept Phase I clinical trial to test whether local (intradermal) coadministration of modulatory compounds and vaccines can reverse vaccine hyporesponsiveness and boost vaccine responses in healthy volunteers.
beyond research
I love photography and it was so exciting when my photos were hung at the Bibbiena's Biennale. I like movies, so I did not mind watching hundreds of them to help select the best ones for a film festival. As a bookworm, I feel honoured to have met several writers including Nobel Prize winner Dario Fo. I have climbed mountains and my highest peak is Chukhung Ri which stands at 5,550 metres.