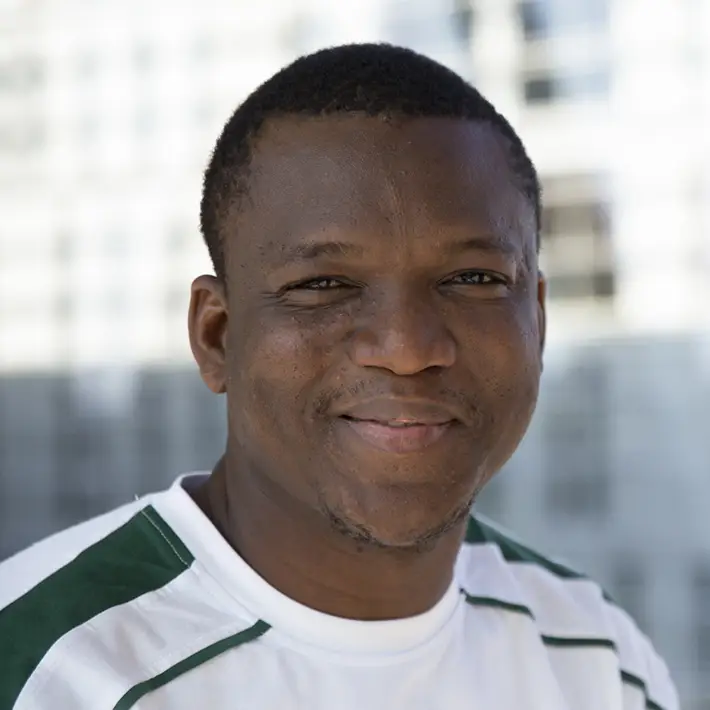 Rafiou Adamou
Research areas of interest: Parasitic infections, Immunology, Epidemiology
Affiliation(s)
Centre de Recherches Médicales de Lambaréné, Lambaréné, Gabon    |    Laboratory of Immunology and Molecular Biology
Education and Research background 
I have a PhD in immunology and my first research experience was during my PhD when I investigated humoral anti-malarial immune responses in new-borns living in endemic areas.
I focused specifically on the interactions between antibodies and neutrophil cells. After my PhD, I got a post-doctoral position at Centre de Recherches Médicales de Lambaréné in Lambaréné, Gabon where I still focus on malaria but have moved from observational investigations to controlled human malaria infection studies.
My work on immune responses to vaccines
I have worked on controlled human malaria infection studies that assess the key determinants involved in immune responses following immunisation. I have also worked on another investigation assessing the effect of infection with the filarial nematode Loa loa on immune responses to the SARS-CoV-2 vaccine.
beyond research
I enjoy documentaries, reading and travelling. I have not climbed any mountains but still have a dream of climbing a mountain in the western part of Cameroon. In terms of adventures, I once went to the forest in Gabon with a guide and we got lost. It was amazing because we were saved by the guide's dog which was looking for him.